Tropical Get Well Tonic
I was under the weather a couple of weeks ago so I decided to make my own get well tonic inspired by the ginger tea (Salabat) my grandmother used to make. This one is tropical-themed because it was sunny and warm when I made it. Here are the ingredients I used:
Coconut Water
Coconut water is rich in potassium. Potassium helps regulate fluids and minerals, controls muscle and heart activity, and hydrates the body. Coconut water helps flush out respiratory secretions, and replace fluid loss from the gastrointestinal tract. Hydration is very important when we're sick because lack of water leads to worsening of nausea and vomiting.
Pineapple
Pineapple is rich in vitamin C. Vitamin C helps the body fight free radicals that attack and damage normal cells.
Pomegranate
Pomegranate promotes healthy blood circulation. It is rich in antioxidants which help the body defend itself from cell damage.
Ginger Root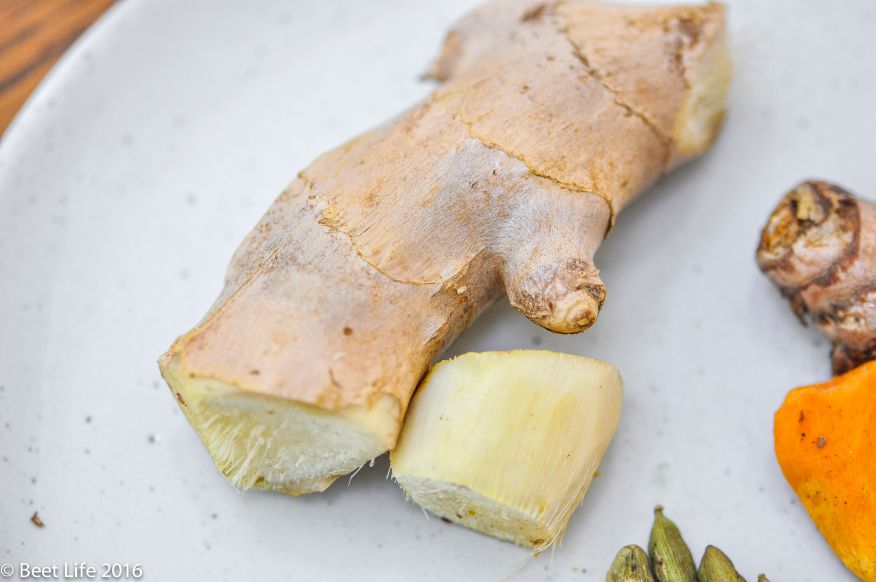 Ginger has always been my go-to whenever I'm sick. Ginger prevents the accumulation of toxins that make us susceptible to viral, fungal and bacterial infections. It alleviates nausea, stomach pain, and even exercise-induced muscle pain!
Cayenne Pepper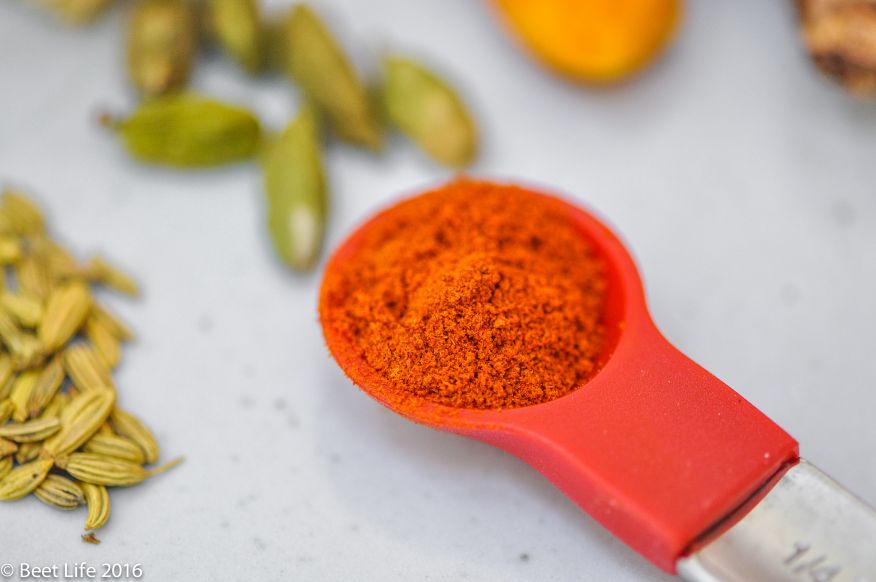 Cayenne pepper helps ease upset stomachs, ulcers, sore throats, coughs and diarrhea. It helps break up mucus.
Turmeric Root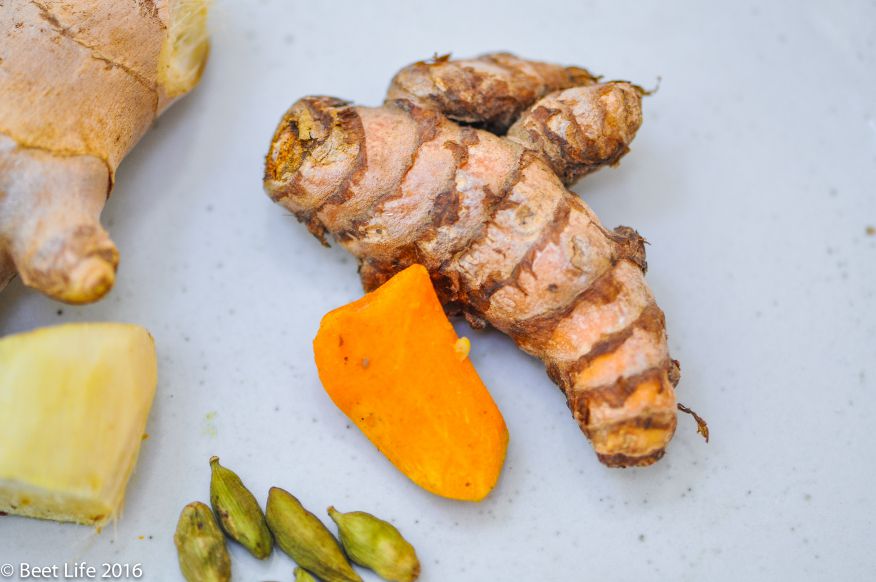 Turmeric has anti-inflammatory properties that reduce pain, swelling and stiffness in mucus membrane, mouth and throat.
Cardamon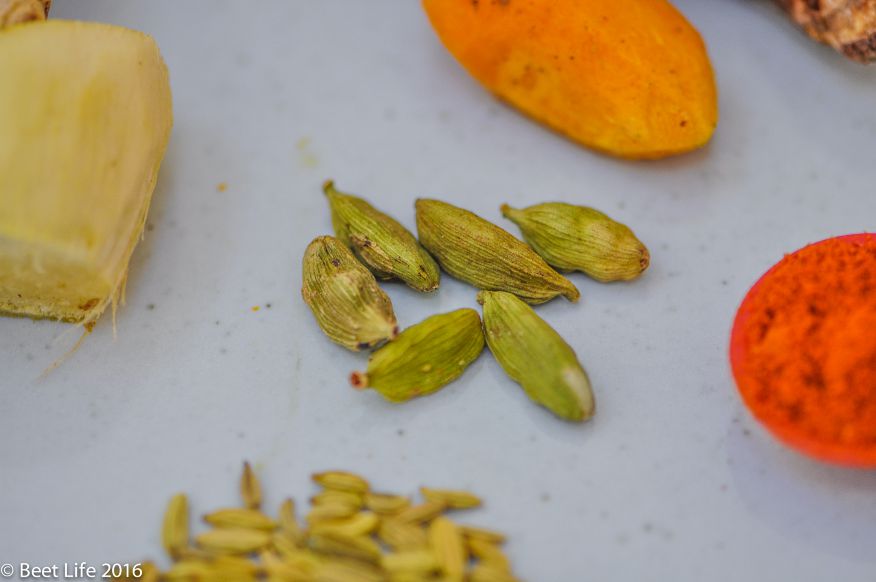 Cardamon has diuretic properties that help eliminate waste through the kidneys. It cleans out the bladder, kidneys, urinary tract and provides anti-inflammatory properties similar to turmeric.
Fennel Seeds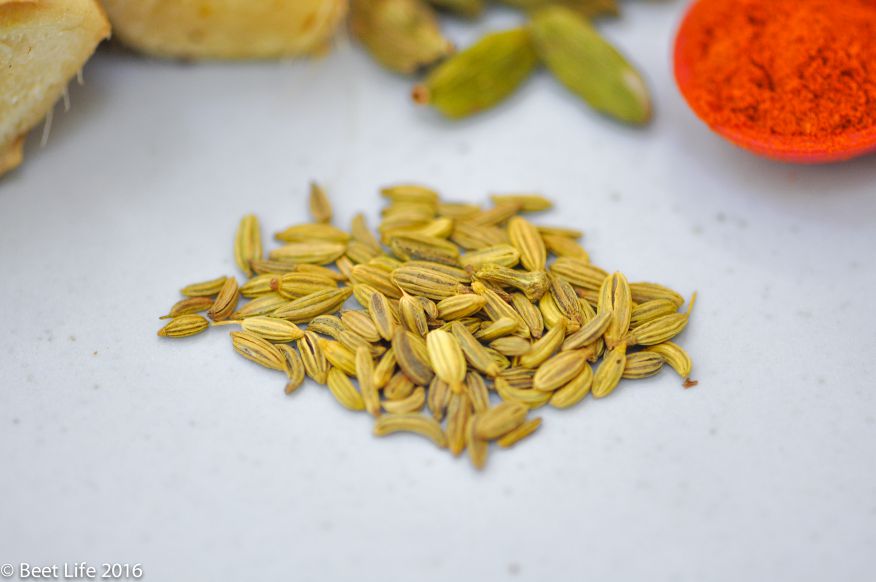 Fennel seeds help stimulate digestion and prevents gas formation. It also helps relieve respiratory tract infections (coughs, colds, flu and sinus congestion).
Probiotics
Probiotics are live microorganisms living in your gut. They promote healthy digestive tract and immune system. They soften the blow of your immune system's reaction to the viruses by reducing your body's inflammatory response like stuffy nose or sore throat.
I used Good Belly Tropical Orange for this recipe, but you can also use other products like Amazing Grass Green Superfood. If you're not comfortable with probiotics, substitute with orange juice.
Tropical Get Well Tonic
Yield: 2 servings
Preparation: 5 minutes
Cooking: None
Total: 5 minutes
Diets: Vegan Vegetarian
Ingredients
Instructions
Get all the ingredients together. Add all ingredients in the blender. Blend for 30 seconds.

Pour on glass. Add ice if needed.
Remember to tag #ourbeetlife if you try this recipe!
Disclaimer - This is not a sponsored post. We are not affiliated with any products or brands shown or mentioned in this post and we did not receive any compensation for writing this post at the time of writing.