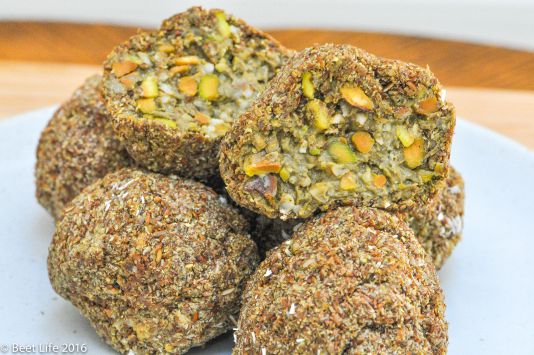 No Bake Matcha Pistachio Bites
We love making protein bites because they are so easy to make. No baking needed! The ingredients in this recipe are heart-healthy and great for weight management! Each bite contains matcha, steel cut oats, flaxseed meal and pistachios.
Matcha is green tea powder or ground up young leaves from the camellia sinensis (tea) plant. It boosts metabolism and energy, detoxifies the body and calms the mind.
Steel cut oats are low in glycemic index which prolongs the feeling of fullness. It also contains soluble fiber which helps lower blood pressure and LDL (bad cholesterol) levels.
Read More